How to Run a Successful B2B Facebook Ads Campaign

8 min read
11-Mar-2019 10:30:00 AM
Contrary to popular belief, Facebook hasn't had its day—unless decreasing membership from 57M daily active users (DAU) in Q1 of 2017 to 22M DAUs in Q3 of 2018 means the platform is dead.
It doesn't.
It doesn't even mean it's dying.
In January of 2019, Facebook has 2.32 billion users.
Facebook shares plunged in 2018, not Facebook users. It is a marketing platform that evolves. Continually. Its monthly active user (MAU) count increases year over year by about 9%. And 66% of the monthly users are daily users (DAU). That's why Facebook needs to be a big part of the noise coming from your loudspeaker. Especially to the 25- to 34-year-old demographic...between 1 pm and 3 pm… on Thursdays and Fridays.
Myth: Facebook ads drive business for B2Cs.
Okay, that's true.
Facebook ads do drive Business to Consumer (B2C) purchases.
The myth is that Facebook ads don't work all that well for Business to Business (B2B) sales.
They do.
Here's why:
You're not targeting businesses. You're targeting the people with job titles in that business within that industry. [bomb goes off]
So how do B2B companies use Facebook Advertising to drive more business?
Like this:
I'm a business. I want to use Facebook Advertising for B2B lead generation. But I only have so many ad spend dollars to go around. Where do I spend them?
Short answer: LinkedIn. Spend those dollars on LinkedIn first because 80% of all B2B social media leads come from LinkedIn. It is the #1 B2B social media platform.
Long answer: Don't put all your pennies in one pot. After you spend the lion's share at LinkedIn, allocate some tactical ad dollars to Facebook, the world's largest social media channel (it's 432% bigger than LinkedIn's 610M users). Plus! Facebook Ads are cheaper than LinkedIn Ads.
The key consideration with B2B Facebook Advertising is to make sure you don't go into it blind, tossing your coins at the wishing well after playing a game of spin around.
Instead, you figure out your campaign objective, your audience (ad sets), and your ad types so you can target with accuracy. You'll figure out your budget, how you'll bid, whom you will target, and how you'll place your ads. Answer those things, and you're up and running with a Facebook Ads campaign.
How to Use Facebook Advertising
Facebook ads can be a little daunting. Or they can be step-by-step simple. You can thank Facebook for that because Facebook gives you two options so you can pick how you want to advertise on Facebook.
Option 1: Quick Creation
Create the shell of your ad but fill in the details later after you realize what those details are (because not everyone knows everything first crack).
Option 2: Guided Creation
Fill in all the details because you are an analytic spartan who knows more about target markets than HubSpot. This option ends with a ready-to-go ad.
Start by going to Facebook Ads Manager and click on the CREATE AN AD button.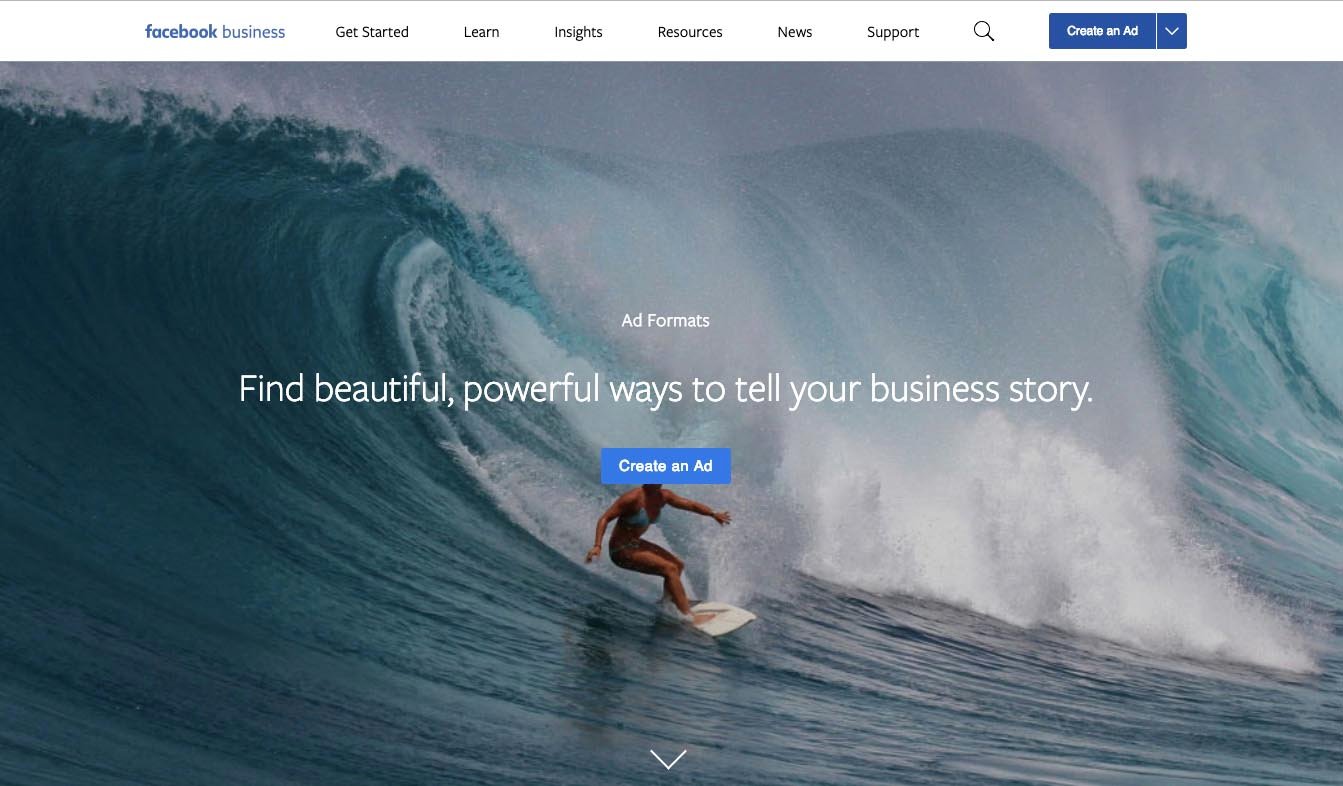 Decide whether you're a Facebook Ads newbie (Quick Creation) or a Facebook Ads guru (Guided Creation).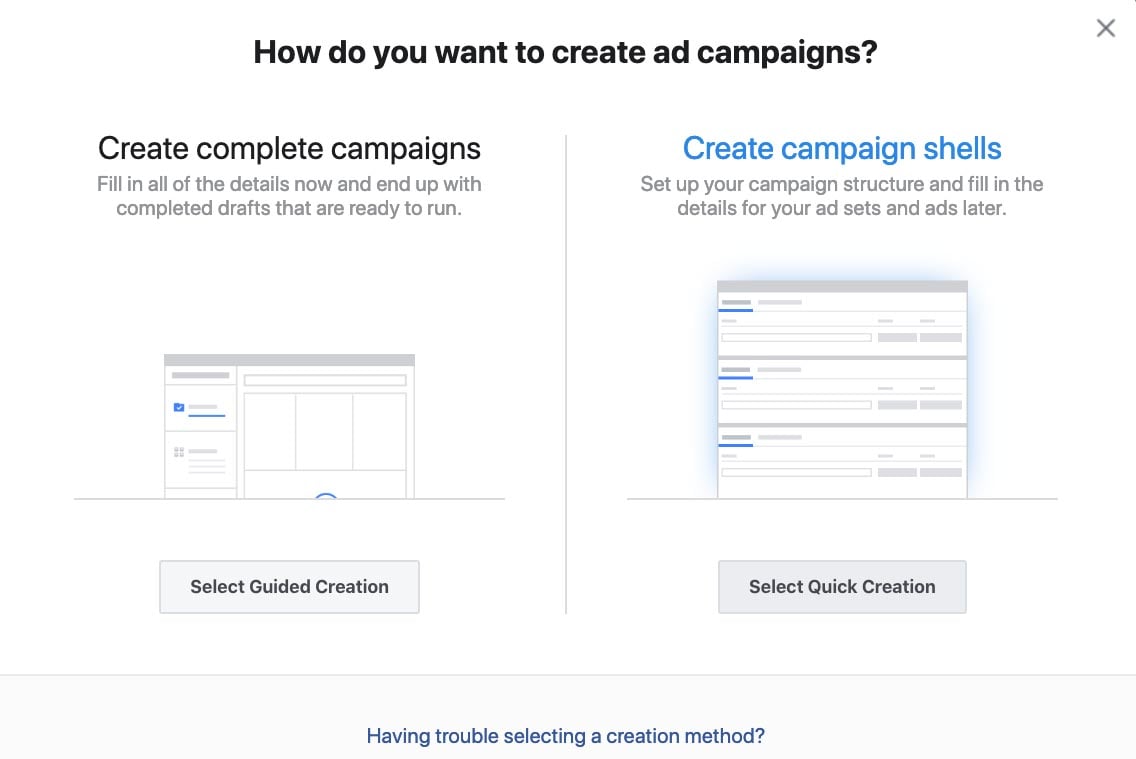 If you choose to set up a campaign shell (Quick Creation), the next screen looks like this: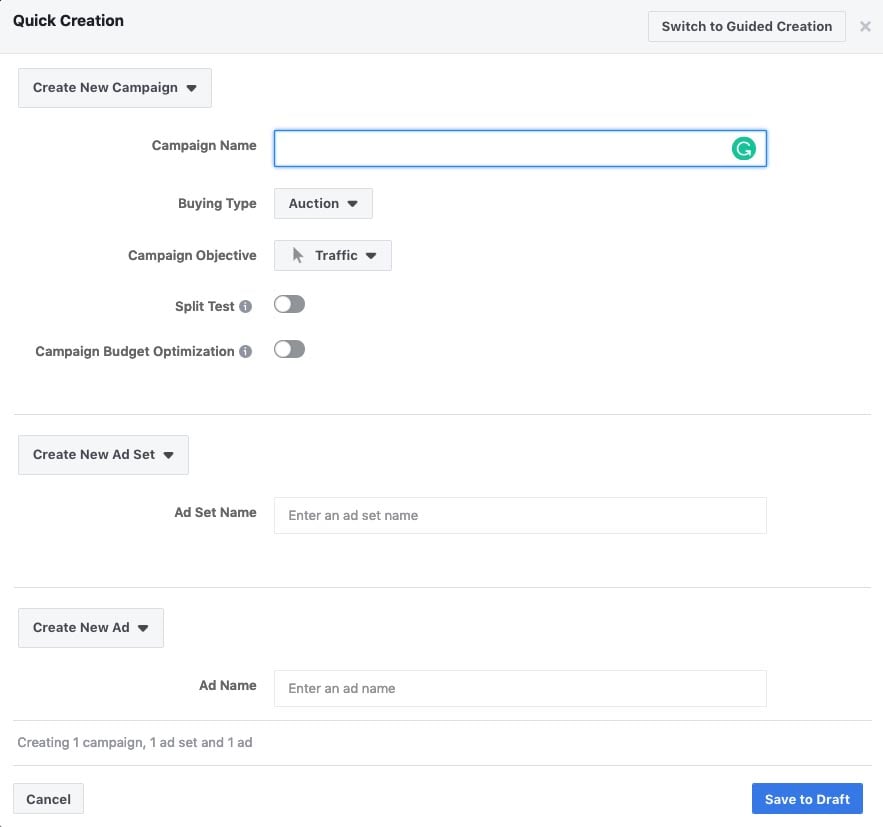 If you choose Guided Creation, the next screen looks like this: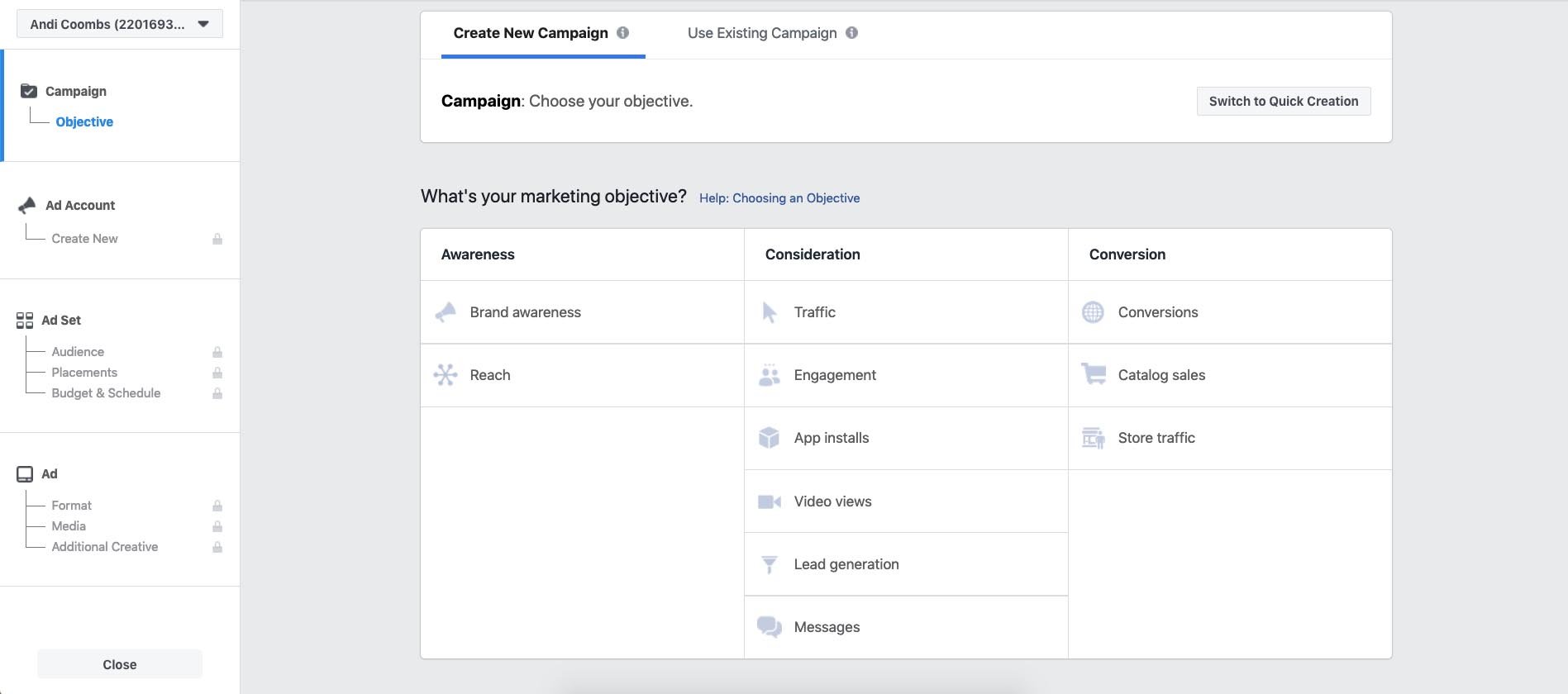 Now you fill in the blanks and hit next until you're done.
If you choose Quick Creation, you have 7 steps to start:
Create a new campaign
Give that campaign a name.
Select your campaign objective (Awareness, Consideration, or Conversion).
Set your campaign budget (daily or lifetime).
Name your ad set.
Name your ad.
Save to Draft.
Let's look at #3, selecting your campaign objective.
Is your goal to increase brand awareness or get more traffic? Or is your goal lead generation? Each of these objectives pushes your audience closer to your sales funnel. And the sales funnel ends with conversion, turning your tire-kickers into buyers. And that's why we are looking at Facebook Ads in the first place.
No matter what your objective, make sure you establish your value and make it clear what you are offering (give your audience a clear action button).
How to design your campaign based on your objective.
Build awareness (top of the sales funnel): Go wide. Target a broad audience with great organic content (blog posts and videos). The call-to-action (CTA) button would be something like LEARN MORE.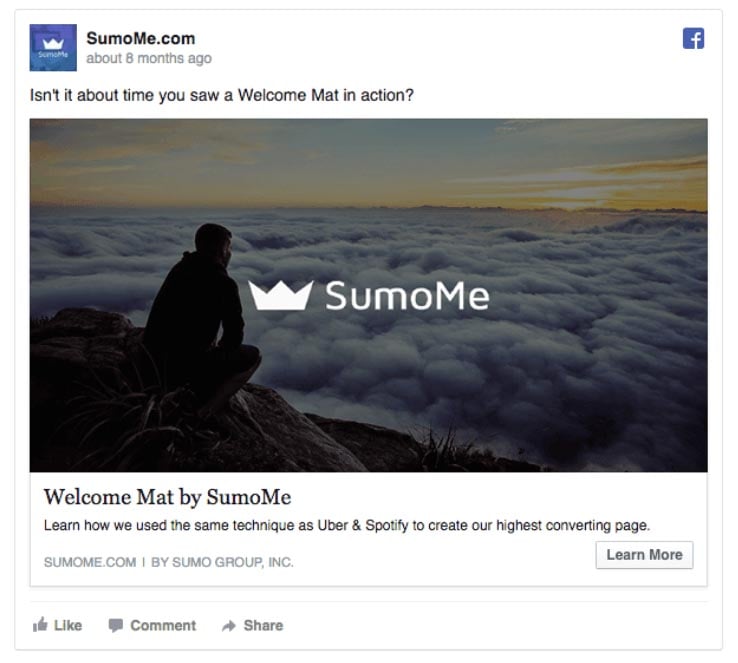 Increase traffic: Point to a high-value landing page that engages (and hopefully converts). The CTA here would be something like SIGN UP.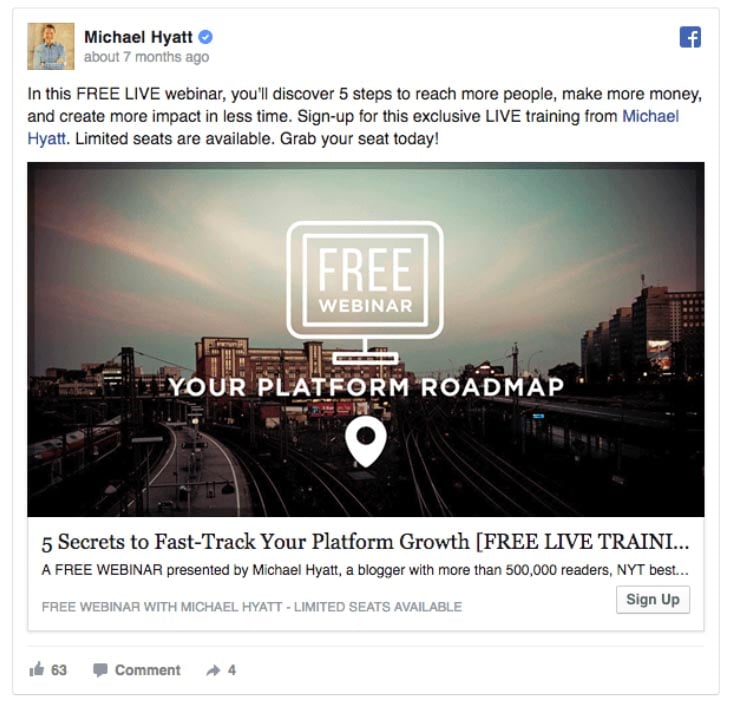 Generate leads (with an offer): Point to a page with a content upgrade (like a free ebook) that you give away in exchange for an email entered into a list-building form. Try using scarcity to increase the value of the offer ("for a limited time"). The CTA here would be something like DOWNLOAD NOW.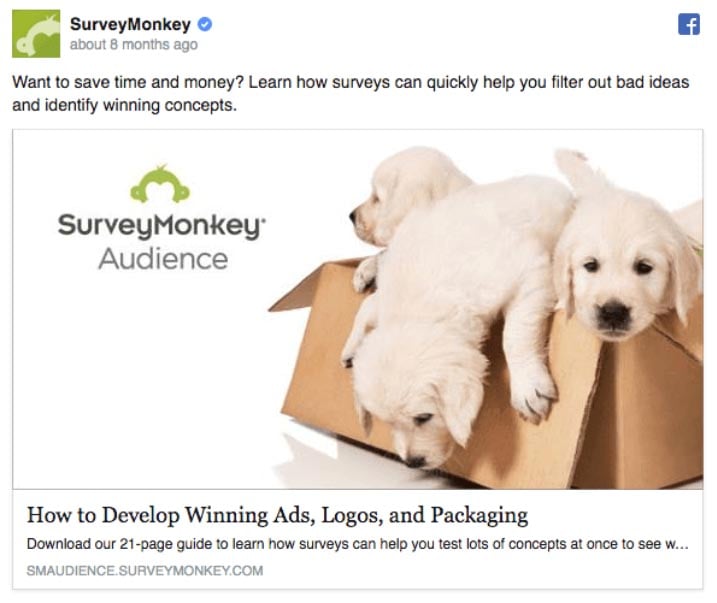 Who will you target?
This is where you pick your ad sets.
Facebook Ads aren't about keywords. With Facebook Advertising, you target audiences (ad sets).
You must choose your ad set (audience) type:
Core
Custom
Lookalike
How do you choose? You identify what audiences work for you by looking at other organic and paid channels.
Core Audience:
With this ad set, you whittle down a big pool to a select puddle by specifying demographics (location, age, gender, language, job title...) and psychographics (interests and behaviours). When it comes to B2B lead generation, the job title indicator is a biggie. Look at the professions of your followers (on the demographics tab) and see what percentage of your followers fall in what industry. These are the types of businesses that engage with your content. Look at the job titles that have the most impressions—and include job titles where you'd like more traction.
Custom Audience:
With this ad set, you use your current email list and web traffic to remarket. At the same time, you exclude your negative audience (users who landed on your landing page but didn't click your button to convert).
How do you know what traffic visited your website and performed a clickable action? By installing a Facebook Pixel (a snippet of code you add to your header that measures your audiences for your ad campaigns). With this powerful metric, you can take your leads from warm to hot and really get specific with promo incentives.
Lookalike Audience:
Lookalike ad sets use Core and Custom Audiences to find similar audiences.
Let's say you set your Core Audience indicators (demographics and psychographics), and you found your high-converters. Now ask Facebook to serve your ads to lookalikes (profiles that behave in a similar way to your converting customers).
Where will you place your ads?
Facebook has a number of different areas to place ads. You opt into or out of these places based on your goals. The more placements you choose into, the more data Facebook gathers to serve your ads to your best customers.
What type of ads will you use?
The next step is to decide what creative assets you will use to push your audience into your sales funnel. Because that's why you are buying Facebook ads in the first place.
Video (for broad brand awareness)
Video has officially killed the radio star. 2019 is all about video, so if you haven't made a video yet that advertises your greatness, get on it! And when I say this is the year of the video, I mean it:
"78% of all mobile data will be video by 2021."
Cisco Visual Networking Index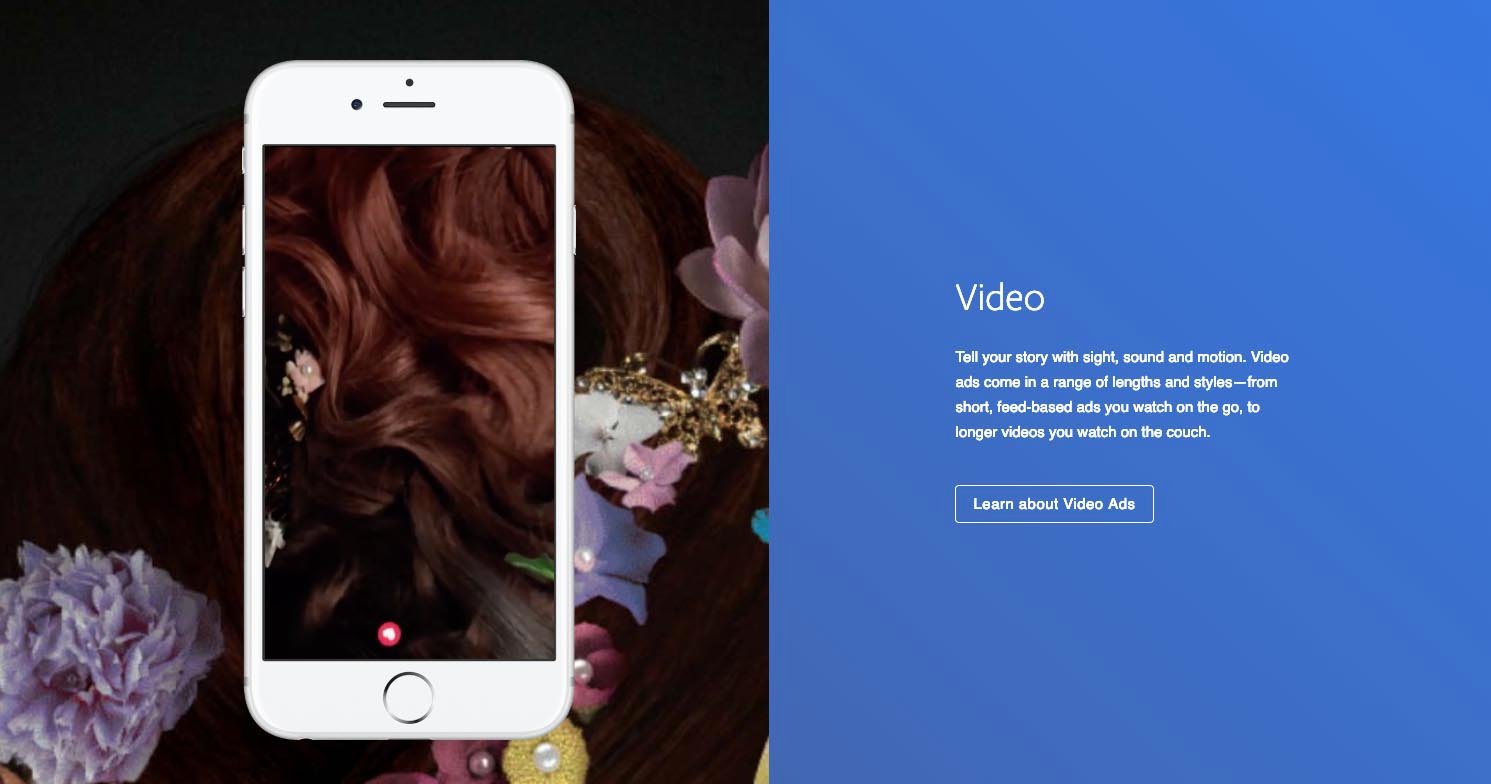 Over the last year, daily watch time for Facebook Live broadcasts quadrupled around the world.
Here's more about why video is important as an ad strategy. Here's more about how to make a video for your ad strategy.
Lead ads (for targeted lead generation)
Lead ads target your whittled down puddle of "convert-likelies." Lead ads try to encourage these warm leads to go to your landing page. Once there, the message needs to be tight and extremely obvious (but not salesy). Because it's B2B, it needs to be informative and show your authority. You should massage them, not irritate them. You are trying to gain their trust because you are asking them for their personal information. If you earn their trust, be sure to direct them to a customized thank you page. Don't give them a generic thank you message.
Photo ads or Stories (carousel ads) for targeted lead generation
Use single image ads if you don't have advanced creative assets yet (like video). Otherwise, use Carousel ads because they perform better. Carousel ads are several images stitched together in a slider that tells a story. That story is your process, or a client success story, or the features of your kick-ass solution.
Use either of these to send people to URLs that have solid Google Analytics, like a blog post that ranks high for organic content. Don't jump users to a lead form page with this ad type.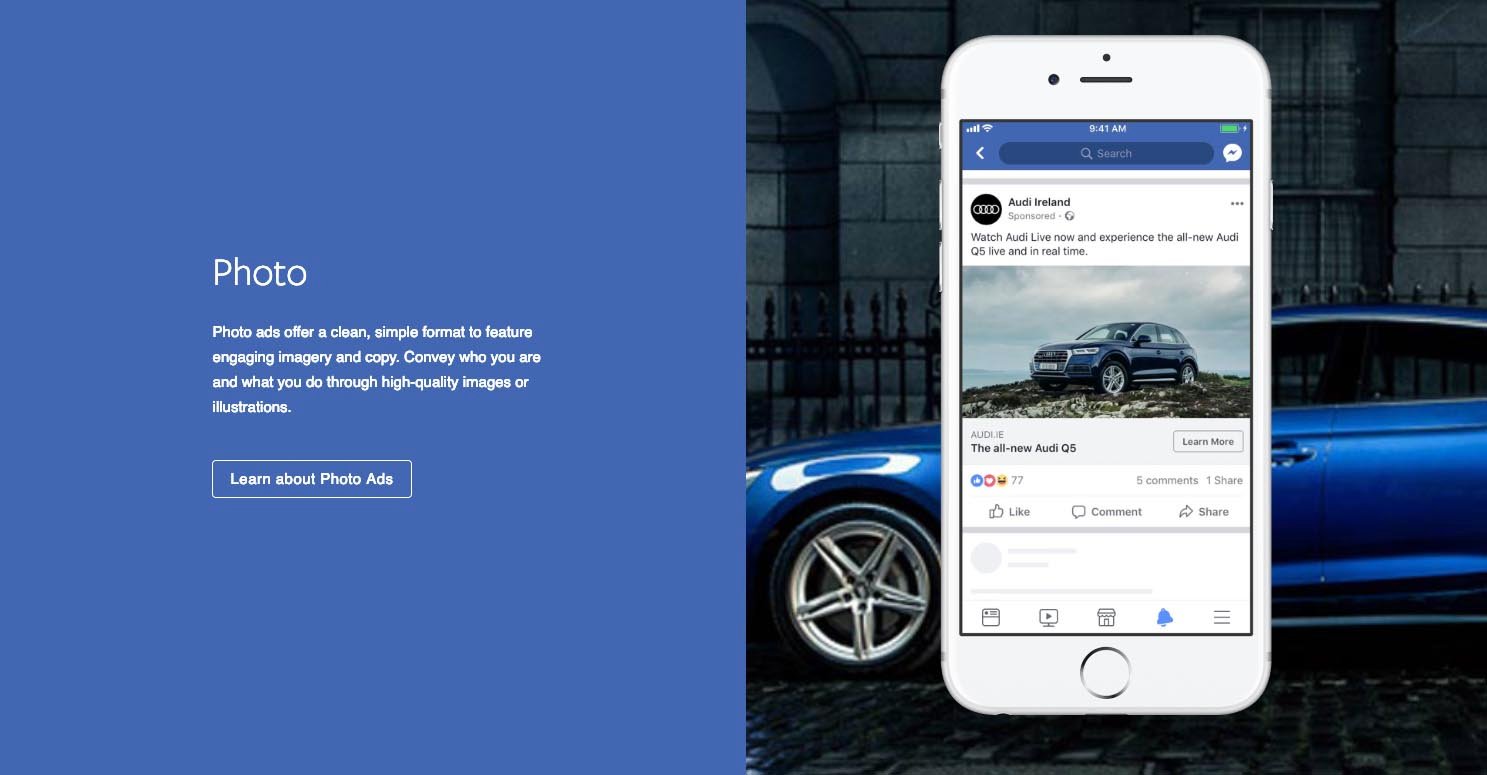 That's about it. Now you know how to advertise on Facebook.
We covered all of the things you need to consider when creating a Facebook Ad using the Facebook Ads Manager. You won't do things perfectly the first time. When you are starting out with B2B lead generation using Facebook Advertising, test your audience and your objective. You'll want to see how these things perform, make some tweaks, pull some levers, include some things and exclude others. After a while, your tests will churn out high-quality leads.
Bob's your uncle.
Want to learn more?
Facebook did a pretty bang-up job explaining every last detail with its Facebook Ads Guide. Take a look at how to drive your audience to act with an excellent Lead Ad (hint: by giving people what they want) and really ramp up your B2B Facebook Ad campaign.
Oh! And don't forget to download the Facebook Ads Manager app to track your ads from your phone.