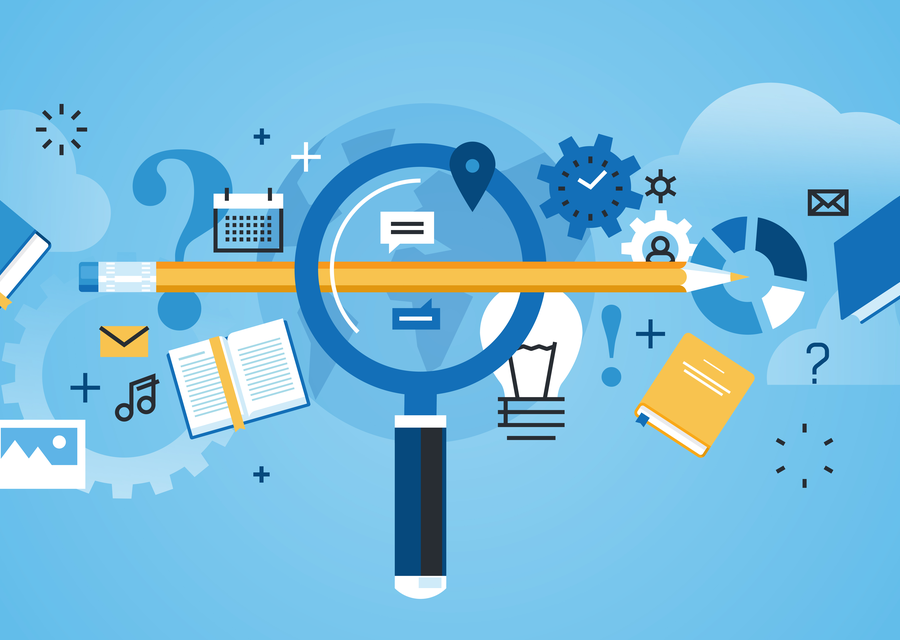 Executive Summary
For a B2B company to successfully compete, your marketing team must embrace digital marketing and build your strategy around 12 core skills (detailed below). No single person has all 12 of these skills. Successful digital marketing requires a team. But given the often limited resources available to small and mid-size companies, hiring a marketing team is not realistic. So your marketing person should be your Strategist and Project Manager who partners with outside resources as needed. External marketing components plugged into a marketing department is a smart strategy.
Contents
12 skills of digital marketing
One person can't do it all
What does it cost to bring these skills in house?
Manage the strategy, outsource the skills
12 skills of digital marketing
Marketing Strategist
A marketing strategist understands the overall goals of the company and develops a marketing roadmap to get where the company needs to go. These are typically "big picture" people and, while they are familiar with the 12 skills, they typically do not have an in-depth/tactical knowledge of all skills.
Copywriter
There is truth to the saying "content is king." Writing great content (like web copy, and sales sheets, and eBooks) is key to a successful online presence. Great content leads to more traffic, conversions, and ultimately sales.
Blogging
This may sound the same as the copywriting skill but it actually goes deeper. Copywriters are typically skilled in creating catchy, sales-oriented, content. Bloggers fall somewhere between copywriters and journalists. Blogs are longer-form content that should be written in a way that educates and inspires the reader. They are not sales documents. Blogs require a lot more research and better adherence to grammatical standards. That's not to say your copywriter can't blog or vice-versa, but there are different skills required for each task.
Analytics & Data Analysis
The "pioneer of marketing," John Wanamaker, once said, "Half the money I spend on advertising is wasted; the trouble is I don't know which half." In the early 20th century he was absolutely right. But today, everything is trackable. There is no excuse for not knowing if what you are doing is moving the needle and by how much. The modern marketing team must be able to analyze, dissect, and interpret massive amounts of data from a variety of sources. Marketing is a data-driven activity, it's not "arts and crafts."
Web Development
Between mobile responsiveness, browser compatibility, site speed, security, and changes to coding best practices, your website is a constantly evolving entity. Your web team must know HTML, CSS, Javascript, JQuery, XML, PHP, and more.
Web Design
It sounds similar to web development, but it's not. Web development focusses on the backend—the coding side of your site. Web design skills focus on the front end—the visuals. Design is about how the site looks. Is it appealing? Is it easy to navigate? Is all the content present? Does it follow branding guidelines? Your Developer is your "code-junkie" where your Designer is your creative artist who focusses on user experience (UX).
Search Engine Optimization (SEO)
A beautiful website with compelling content means nothing if your prospects can't find it. SEO is a tricky beast. It changes constantly and, with machine learning, it evolves faster than ever before. SEO experts need to work closely with your Web Designer, Copywriter, and Blogger to make sure every corner of your website is optimized and keyword focussed.
Pay-Per-Click (PPC) Marketing
In an ideal scenario, SEO and content would drive all the traffic you need to your website. People prefer organic links more than paid ones: about 70% of search clicks are organic. However, PPC has one clear advantage over organic: speed. To achieve success organically takes months—sometimes years—but with PPC you can own the top position on Google within hours. This drives revenue when you're starting up, and takes advantage of a new event. However, PPC Marketing is complicated and requires a mixture of the skills above to be done properly. Inexperience with PPC typically results in a lot of money spent with nothing to show for it.
Conversion Rate Optimization
Every industry has a market cap: the volume of people looking for your products or services on a regular basis. For instance, if you provide document scanning services in Delaware, there are only about 60 people each month looking for your services. When you can't get more people to your site, you make the most of the ones who visit. That is conversion rate optimization. It's the systematic process of making small, measurable, changes to test whether or not they result in more leads. It's a combination of strategy, copywriting, analytics & data analysis, and web design.
Email Marketing
One of the oldest digital marketing tools is still one of the best. When used correctly, email marketing is one of the most powerful tools to inform and convert leads into paying customers. However, email marketing is a skill. There is a lot of analysis involved in email marketing. You need to test and measure everything from the subject line, message content, length, layout, and even the day/time you send it.
Social Media Management
Depending on your industry, social media may be a great tool for engaging your prospects and driving leads to your website. We've all seen horror stories about social media account managers going rogue and damaging a brand with a single tweet. On top of that, navigating the social media algorithms is a challenge on its own. Building, fostering, and retaining a loyal social media following is a fulltime job.
Project Management
Think of marketing like one massive ongoing project with dozens of moving parts. If someone isn't coordinating every part, it will quickly become disjointed, fall behind schedule, and fail to meet your expectations.
One person can't do it all
There is an overlap in the above skills. You don't need 12 people on your marketing team to make it a success. But, you are not going to find one person who is competent in all 12 of these skills. In the best-case scenario, you can get this team down to 4 people.
| | |
| --- | --- |
| Role | Skills |
| VP of Marketing | Marketing Strategy, Project Management |
| Content Marketing Manager | Copywriting, Blogging, Web Design, Email Marketing, Social Media Management |
| Full-Stack Web Developer | Web Design, Web Development, Analytics & Data Analysis |
| SEO Manager | Search Engine Optimization, PPC Marketing, Conversion Rate Optimization |

What does it cost to bring these skills in house?
Terrific, we've whittled the list down to 4 people. That's not so bad, right? Well, how deep are your pockets? Let's say you work in a metropolitan area and have access to these skilled people. You'll compete for their talents. According to PayScale, you can expect to pay these annual salaries:
| | | | |
| --- | --- | --- | --- |
| Role | Low | Average | High |
| VP of Marketing | $86k | $146k | $203k |
| Content Marketer | $45k | $67k | $98k |
| Full-Stack Developer | $39k | $56k | $87k |
| SEO Manager | $46k | $68k | $98k |
| TOTAL | $216k | $337k | $486k |
Manage the strategy, outsource the skills
Let's be real. Most small to mid-size B2B companies can't afford $337,000/year for a marketing team, particularly when you don't need all those skills all the time. This is why most businesses bring in a Marketing Coordinator ($44k/yr average salary) to oversee the project management and coordination of the plan while partnering with the right resources to get the job done. For an average investment of about $43k/yr in outsourced marketing services, you access the skills you need to grow your business with a dedicated marketer in-house who aligns projects with your strategic goals. This partnership isn't a failure on the part of your marketing person; it's a solid strategic move that arms your marketing person with the tools they need to succeed.