The Power of a Buyer Audience Targeted Strategy with a B2B SaaS Marketing Agency

4 min read
19-Oct-2023 8:00:00 AM
No one has to tell you that the SaaS ecosystem undergoes constant evolution, where success hinges on reaching the right audience with the right message at the right time. Competition is fierce, the marketplace is crowded, and only SaaS companies that understand and leverage buyer and user personas for precise target marketing will win the race.
It's worth the effort. Well-targeted marketing boosts your chances of hitting sales goals. When you target the right audience, it shows you understand their needs, preferences, and pain points, and you can deliver personalized messages that drive engagement and boost conversion rates.
In this article, we'll explore and explain how vital buyer audience-targeted marketing is for SaaS companies and how it helps you achieve your overall business objectives.
Understanding Buyer Personas
So what is a buyer persona? It's a detailed description of your ideal SaaS customer. These fictional characters are created using market research and real data. Personas include demographics, goals, pain points, preferences, behaviors, and other criteria. Developing detailed, clear buyer personas arm SaaS companies with valuable insights for effective marketing strategies.
Finding your buyer personas
You have some idea of who your customers are in a broad sense – they are people who need your services. But to market effectively, you have to drill down much deeper.
Talk to your sales team. Who are they interacting with most? What are they hearing from your customers? Which customers are the most satisfied?
Talk to your customers and ask them what they like about your product
Conduct customer surveys
Explore your contacts database
The goal is to paint a picture of your ideal customer(s) based on your current clients. How many buyer personas should you have? The final number will come from your research – you could have one persona or 20, but it's best to start small. You might consider one persona per industry, but be careful. Too many personas can cause you to lose focus on your primary sales strategy and hamper your sales team if they don't have a clear and consistent pitch.
Developing buyer personas is the most critical part of your targeted marketing efforts, so ThinkFuel offers buyer persona workshops and a buyer persona starter kit. Once you have your buyer personas, it's time to leverage them to tailor your messages and your value proposition.
Tailoring Messaging and Value Propositions That Resonate
Now that you've defined your finely-honed buyer personas, your SaaS company can craft messages and value propositions that click with each. Through a thorough understanding of the pain points and goals of each persona, you can address their needs with compelling content, personalized communication, and tailored marketing campaigns.
The goal is to create a strong connection between your SaaS solution and the buyer to increase conversion and retention.
Tailored messaging is incredibly important. You do it all the time in your personal life – you probably don't talk to your parents the same way you talk to your friends. Your prospective clients don't all have the same pain points or end goals.
For example, if you're meeting with the CFO or head of an accounting department, their pain points will be very different than that of a project manager or the HR department. Successfully selling to different audiences requires a comprehensive understanding of the unique pain points of the decision-maker and any influencers.
But the person who makes the purchasing decision may not even be someone who actually uses your product, and understanding the end-user persona is vital not only to close the deal but to develop the long-term relationship that retains customers.
User Personas
As you might have guessed, a user persona is that of the end-user of your SaaS product or service. You'll do a deep dive into the specific characteristics, preferences, and behaviors of those who will actually be using your software.
Why user personas? Analyzing these personas, you'll be able to optimize the user experience, streamline onboarding, and provide features and functionality that meet the needs of your users. The result? High customer satisfaction and reduced churn.
Understanding both buyer and user personas means you can offer solutions tailored to both, making it much more likely that your sales team will close the deal.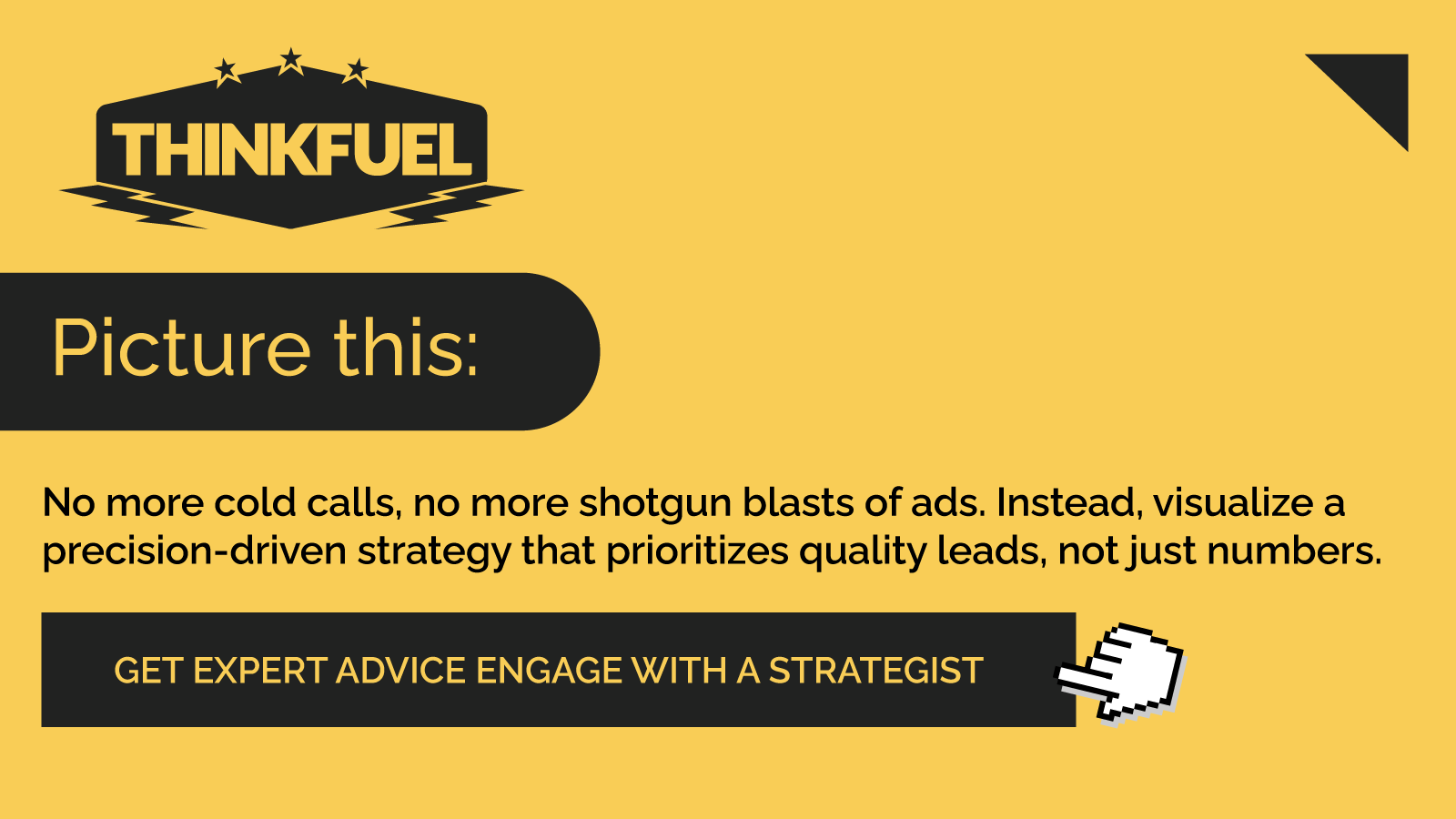 Precise Targeting Saves Marketing Dollars for SaaS Companies
A scattershot approach that has you hoping your marketing will land some customers doesn't work for anyone. Hence, the point of targeting. Along with its other benefits, precise targeting makes your marketing spend more efficient.
When you focus on the right audience, marketing efforts are optimized to reach those most likely to convert. This means you don't waste resources on irrelevant audiences, and you maximize the ROI (return on investment) of your marketing campaigns. You're concentrating your spending on the right crowd instead of wasting money on those who will never become a customer.
When you target, you're spending money to make money.
For example, saying, "The easiest project management software for B2B," isn't going to get you the customers you want. You want to implement industry-specific campaigns, such as "Construction project management made simple," and "Project management software for a smooth supply chain." You get the idea. Your targets see themselves in your marketing, and that's what generates a response.
Targeting Builds Stronger Customer Relationships
No one, and especially someone who is spending money on your SaaS product or service, wants to feel like they're just one of the crowd, a number with no face, a cog in the wheel.
When you understand your buyer and end-user personas, you can meet their needs and create aspirations. Tailoring your marketing strategy shows that you care about your customers and want to solve their problems.
A personal approach builds trust, sparks loyalty, and increases customer satisfaction. This, in turn, leads to long-term, profitable relationships. A tailored approach also increases positive word of mouth – it might surprise you that 91% of B2B buyers said their purchasing decisions were influenced by word of mouth!
Need help creating your personas and targeted messaging for your SaaS company? At ThinkFuel, we're experts in buyer audience-targeted marketing for SaaS companies. We not only offer buyer persona workshops – we guide you along the process. We'll prove how powerful targeted marketing can be used for all your marketing efforts in everything from blogs to email to social media to traditional direct mail marketing.

Increase your marketing ROI, reach sales goals, and make your SaaS company stand out from the crowd. Trust ThinkFuel to guide you to a successful Marketing Strategy Implementation: Let's Talk, Contact Us Today!