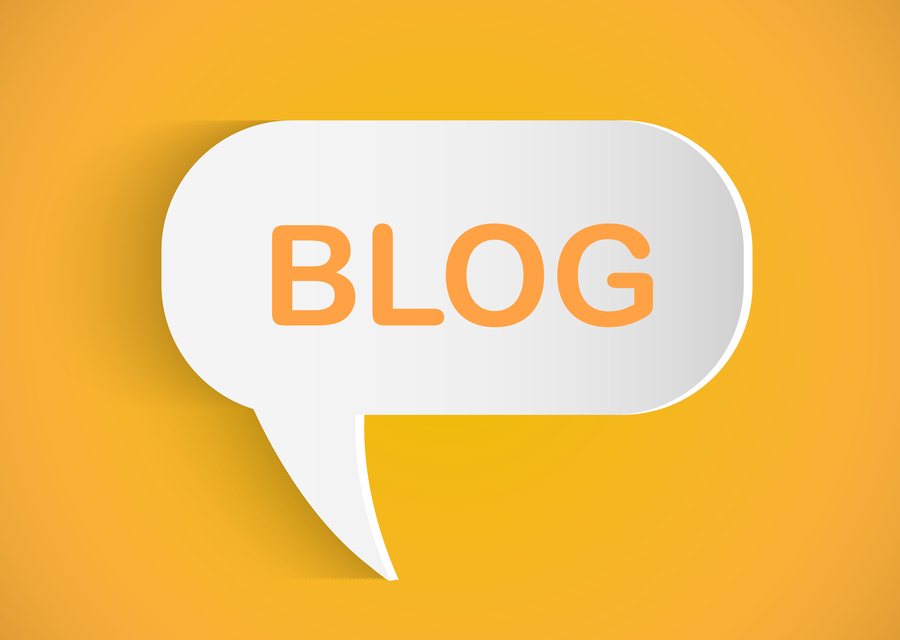 In 2020, your blogging tactics must change to keep your blogs fresh, increase readability, and drive your audience to actionable results. When you take the time to understand the market, optimize your content, and evaluate the right analytics, you can reach a wider audience, keep them engaged, and improve revenues for your business.
Reality Check: The Blogging Market is More Saturated Than Ever
Market saturation describes situations where practically every prospect already has access to a product or service, and replacement has little to no traction. Although bloggers try to gravitate towards niches that have a small to moderate target audience, their readers are so overwhelmed with content that new blogs are getting lost in the shuffle.
Despite the difficulty in breaking through in an oversaturated market of blogs in your niche, it's still possible to be successful and gain a sizeable audience. Some of the truths that support this optimistic approach include:
There's viewership in popularity, and money to be made

Top brands are also struggling to appeal to their readers, even with a loyal following

You don't need to be a leader in the market when a small piece of the pie will suffice

While it may take up to 3 months to gain traction, you'll eventually see results
Persistence and a great business plan enable you to develop strategies for greater readership in a saturated market. While others struggle to stay afloat, you can scoop up new audiences by changing your blogging tactics through 2020 and beyond.
Tactics to Improve Your Blog Posts in 2020
To drive traffic to your blog posts, you'll need to optimize your content to attract your readers. While search engine optimization (SEO) strategies have been around for years, knowing which ones to focus on in 2020 will help put your successful blogs on page one.
Correctly Optimize Your Keywords
For SEO, keyword research and usage are critical. It's important not to use keywords that are too competitive, and to include relevant keywords in your blog posts to improve your content. Use content marketing tools like SEMRush to help you discover which keywords are the most popular, which ones your competitors are using, and what your potential customers spend more time on.
The location of keywords in your post is also important for SEO. The best spots to put keywords into your blog include:
Title and title tags

Meta descriptions

Headings and subheadings

The first sentence in the introduction

Anywhere in the last paragraph

Text that is hyperlinked to other pages on your website
Don't make the mistake of stuffing your post with keywords. Excessive keywords affect readability and is something that search engines frown upon. Google now penalizes businesses that build a blog with excessive keywords.
Mobile and Voice Search
With a variety of voice-activated technologies on the market, it's important to optimize blog content so that your audience can access your content through their mobile devices and voice assistants. Your audience will be able to drive, cook, or stay on the couch, while still being able to get the answers and information they need with their hands-free devices.
When building your content strategy for voice search optimization, understand what your audience is searching for:
Informational intent – guides, instructions, training sessions

Navigational intent – store locations, services, customer service information

Transactional intent – videos, product comparisons, reviews
Structure your content so your pages are easier to crawl to help voice assistants find your blogs. Structured data markups also help you by including metadata for your content that tells search engines what your blog is about, without affecting how your content appears.
Embrace a Long-tail Keyword Approach
Long-tail keywords involve specific phrases that audiences use in their web or voice searches. While it's difficult to anticipate the exact phrase that your readers will use, driving your audience to your blog through long-tail keywords will keep them more focused, committed and invested in your services.
Since the competition for individual keywords and shorter phrases is fierce, readers searching for specific content get frustrated by scattered results. Long-tail keywords are more valuable for bloggers who want their content to rank in organic searches, and attract the exact audience they're meant to, even if their traffic numbers take a bit of a hit.
Using Analytics to Guide Your Audience to your Blog
If you don't know or understand how your readers are finding your content, it will be difficult for you to set goals to increase traffic or improve your blog. Analytics can help you create an effective plan for your blog by providing answers to questions such as:
How many visitors your blog gets every day, week or month?

How many visitors are new, and which ones are returning?

Which of your blog posts is the most popular?

If your call-to-action links are working

If you have email sign-up forms, which ones are working best?
The analytics tool that you use should make it easy for you to evaluate your data and implement any changes. The idea isn't just to show you the numbers, but to help you decide how to grow your blog to reach a bigger portion of your target audience.
The Omni Channel Approach
The Rule of 7 is a marketing term that refers to the average number of impressions a brand must make on a potential customer before making a sale. When applied to website traffic, it's assumed that it takes an average of 7 impressions for a reader to connect to your content.
Some of the ways to improve the number of impressions that your target audience receives is by utilizing multiple channels for better SEO results. This includes:
Engagement through social networks

Social media shares

Email address, lists and email marketing campaigns

Links on websites and guest posts

Traditional online

marketing campaigns
When search engines are producing results for your target audience, they favor content that appears through multiple channels. To stand out against your competition, and reach a wider audience, include an omnichannel approach for your content.
Work with ThinkFuel Marketing
ThinkFuel Marketing delivers inbound marketing, lead generation, business blogging, marketing automation, and digital marketing services for B2B companies across the United States and Canada. We help small to mid-size businesses acquire leads, close more deals, and increase revenue through our online marketing services. Learn more about our blogging services here.