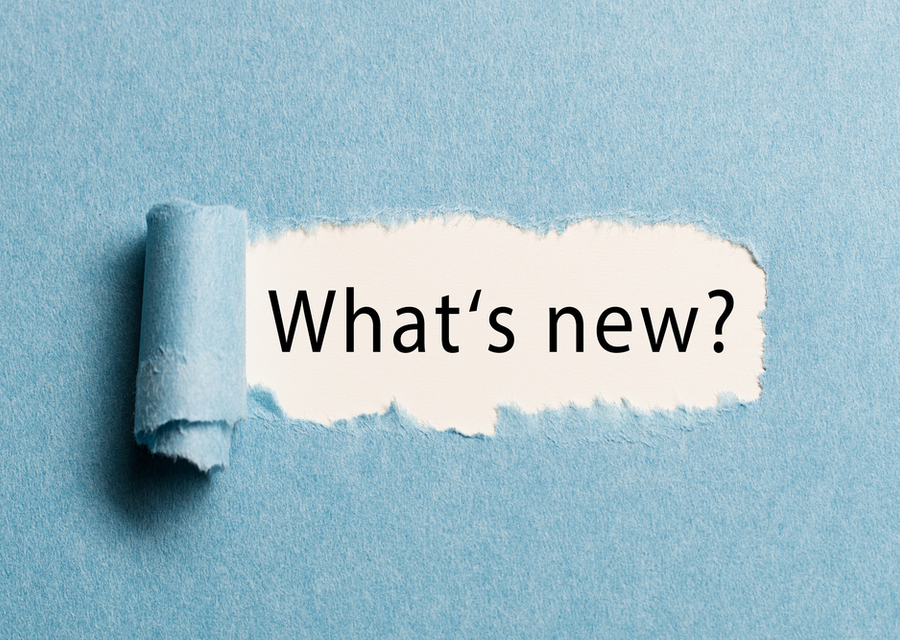 HubSpot is an integral part of an effective inbound marketing strategy. HubSpot is proud to present a whole host of improvements to their Marketing Hub Enterprise 2020 online marketing software. HubSpot customers gave feedback and made requests for what they wanted to see to make the software even better. HubSpot listened and have responded with a stronger and more powerful program with important new features. HubSpot launched the new Marketing Hub Enterprise 2020 in January. Marketers can now sit comfortably through budget meetings confident in their contributions and impact to the bottom line with the data to back them up.
What's New? Well, let's dive in and see!
HubSpot Enterprise 2020 features are much more powerful and can now meet the needs of a growing team in even the largest companies. There will be no need for migrating to a different solution when scaling and growing your business.
Multitouch Revenue Attribution Reporting
With Multitouch Revenue Attribution Reporting, all the customer engagement activities can be measured at a number of data points within the sales funnel providing a clear picture of what strategies and which marketing activities are most responsible for conversions. Add to this predictive lead scoring and you'll be directing your resources at the right leads, closing more deals, and getting a better return on investment while growing your business.
Partitioning
Partitioning is a powerful tool that makes staying organized and on top of your data easier and more intuitive by allowing the separation of marketing assets not only content but also by team, brand and region. Your database will now be more organized across all brands, teams, and regions. Partitioning will paint a clearer picture and keep you organized as you grow geographically and scale. Different marketing teams need different marketing assets and now even multiple teams will have their own partitions, uneditable by other teams.
One of the multitudes of partitionable features is email lists. Email lists are extensively customizable. Each team will have access only to their own list, not the lists of other marketing teams. Email sends will be finely targeted and more effective and deliver better customer service and will be easier to execute.
Workflows and Multiple Preference Centres allow very customizable opting in and out of email mailings by the recipient and are set by and are specific to individual teams. Each team's email list sees only the opt-in and out preferences appropriate for them. Multiple Preference Center allows companies to separate brands and teams, customizing the message to their various customer bases, regions and brands delivering more targeted, and relevant, customer service.
Adaptive Testing
Adaptive Testing has changed for the better. The old way of A/B testing had a couple of strikes against it. It's manual, which makes it time-consuming. The test has to be set up, have the two pages run for a while, leave them up until you gain enough data to manually run a statistical significance calculation to see which one is more effective and then manually pick the winner, hoping your math is correct.
Running two pages splits your traffic in half which means half of your traffic is viewing the suboptimal page. This risks missing out on conversions while the test is running. 50% of your traffic still goes to the page that is underperforming. The statistical analysis at the end of the test period has to be correctly calculated and interpreted and then a winning page must be chosen manually. This is a slow and inefficient way to decide which marketing effort is more effective and it can be prone to errors.
Marketing Hub Enterprise 2020 adaptive testing removes the need to do any of that. You configure the test and HubSpot Marketing Hub Enterprise does the rest. It uses machine learning to track the A/B test and gradually migrate visitors to the better performing page while the test is in progress. Fewer conversions get missed because more traffic views the more effective page. When the program has collected enough data, it runs the statistical significance calculation and picks the winner for you.
Higher Capacity
HubSpot Marketing Hub Enterprise 2020 is now more powerful than ever! No need to "graduate" to more powerful software for the largest companies. Higher capacity is here! HubSpot has doubled the number of Workflows from 500 to 1000. The number of reports that can be added to a dashboard has also been doubled from 10 to 20.
Account Based Marketing
A new integrated Account Based Marketing tool is now part of HubSpot. This will include basics like templates and properties, like primary contact and buyer role, making tracking and reporting of target accounts easier and enabling you to prioritize leads and close more deals. HubSpot is now by popular demand, introducing Company Scoring. This rule-based scoring will help you prioritize your follow up activities and optimize your customer outreach helping you better understand your customer engagement. Target accounts will be selected by the sales team and the marketing team working together. You'll be able to add or remove points from a target account using characteristics based on various customizable criteria, that may signal spiking intent or other notable movements in your target accounts. Throughout the year, HubSpot will be introducing even more Account Based Marketing features.
Conversational Marketing
Conversational Marketing gives you the ability to interact with your buyers in real-time via chat rooms and other channels. Chatflow now has advanced targeting. Using criteria like page scroll behavior, country, device type and more, you can now mix and match these attributes to better target your audience and generate more leads. Better targeting means a better experience for your customers.
We're Excited! Are You?
At ThinkFuel we are very excited about this powerful new changes to Marketing Hub Enterprise, and we are excited to share it with you! Want more information about B2B Marketing, HubSpot or finding the right HubSpot partner? Contact us. Together we can streamline your marketing efforts, help generate more leads, close more deals and grow your business!