Is Google Blocking Canada? Learn How to Leverage and Prepare Your Marketing Strategically

5 min read
21-Aug-2023 8:00:00 AM
Failure to Plan is Planning to Fail.
There's much gnashing of teeth and wringing of hands at Google with the passage of Bill C-18, the Online News Act, by the Canadian government. However, this can be an incredible opportunity for your business marketing.
The act is designed so news businesses can recoup financial losses from the giant's dominance of the online advertising market. The new law goes into effect on December 19, 2023.
In practical terms, this means that Google and other tech companies must strike financial deals with news organizations if they want to host links to Canadian news content. Google's response? They will remove links to Canadian news from search, news, and discovering products in Canada, as well as discontinue their News Showcase.
This lack of news links may seem like bad news. However…
For Businesses That Play Their Cards Right, There's A Golden Marketing Opportunity
You see, when Google stops creating its own links to news content, something will have to fill in the gaps created by Google blocking Canadian news.
Google's algorithm is designed to search for alternative, knowledgeable sources. If you can tie your marketing to trending news, your business is more likely to rank in the algorithm for that news than even traditional news agencies.
Success will come from proper planning
You can fail to plan, which, as the old cliché goes, means planning to fail. Marketing always takes planning, of course, but to fully cash in on this rare opportunity created by the Google news block requires a sound strategy. We're not talking about simply adding news topics to your content willy-nilly.
It's imperative to write on trending hot news topics that are relevant to your company. It's informally called "newsjacking," and the time to plan is now to brainstorm topics and create powerful content that feeds the hungry algorithm.
Think of the competitive edge and increased market share you'll gain as you become the source of relevant news about your industry and how it's affected by what's in the Canadian news.
You have to get ahead of the curve
You know all about speed to market and competitive advantages. Take that thinking and apply it to your content. Getting ahead of the pack means getting ahead of what's trending as well as examining untapped opportunities.
You'll see a huge difference in your organic marketing metrics when you're the first to discuss a topic before anyone else. In this case, slow and steady does not win the race. Perfectionism has to be set aside for pragmatism.
Produce well-thought-out Canadian content, but produce it quickly, get it out there, and establish your place in the limelight of authoritative news sources.
Remember: Effective organic marketing creates permanent traffic to your website. It's what you want, it's what you need, and it's a big part of what keeps your doors open. And when that algorithm searches for subject matter experts, you'll be a competitor at the top of the list.
The Tricks to Work Trending News Into Your Marketing
The first question you might be asking is how you find trending news. After all, Google blocking Canada means the search engine won't display links to Canadian news sources (and Facebook follow suit). Comb other social networks; your best source will be Twitter, but for B2B companies, LinkedIn is also a great source.
You can also use platforms like SEMrush and SE Ranking to explore trending topics. You should also keep an eagle eye out for upcoming trends to get even further ahead of the curve.
Once you have your trending topic, it's time to pounce. Leverage that trending content by incorporating it into:
Podcasts.

If your company doesn't have a podcast, start one. Podcasts have become increasingly popular with B2B audiences. They are an effective tool for building thought leadership and establishing your company as an alternative Canadian news source.
Podcasts have emerged as a leading channel for B2B content. A recent survey by Sapio Research found that 43% of executive decision-makers get business-related and thought leadership content from podcasts. This puts podcasts on a level with email newsletters, social media influencers, webinars, and Zoom calls.
Social media.

For B2B, LinkedIn is the place to be – 82% of B2B marketers say that's where they find success.
Video.

Do you have a YouTube channel? It might be time to start one. Overall, YouTube generates 3 billion (yes, billion) searches monthly. It's a great place to increase awareness, demonstrate products, and share knowledge.
Blogs.

Highlight trending news relevant to your industry on blogs that offer thought leadership while highlighting your brand.
Outreach.

Other than social channels and your own website, you can use industry contacts to boost your overall reach. Contact journals, post on message boards, and promote wherever possible to create more buzz.
Important considerations
When crafting your news-related content, keep in mind:
Keywords.

The proper keywords need to be incorporated into everything, even video.
Spin it.

Provide a unique perspective on Canadian news topics that makes your brand stand out from your competitors.
Be appealing.

Consider the audience you want your brand to market to. Leverage trending keywords to craft content that meets your audience's needs while delivering the news.
Be timely.

When it comes to this type of marketing, as we mentioned before, you want to be the first. If your brand cannot create something quickly, whatever you have to say will be irrelevant.
Do your research.

It can be tempting to see something interesting, get excited, and want to run with it. But without careful research, you can do your brand more harm than good.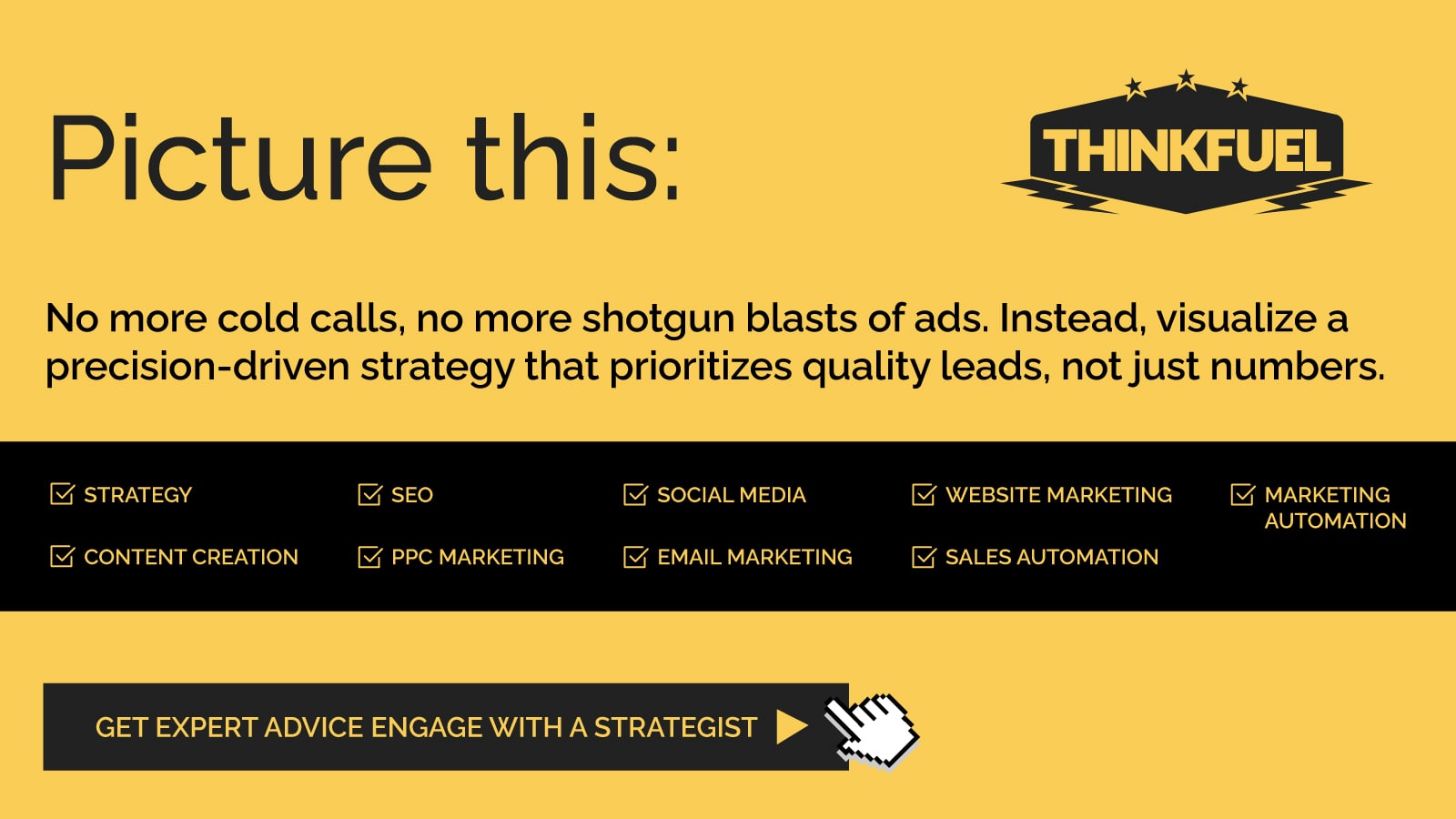 Some great examples of successful use of news in marketing
Busch Beer and dog adoptions.
During the pandemic, animal shelters no longer had foot traffic. Busch Beer jumped on this news with a heartwarming campaign encouraging people to adopt animals. They offered a free three-month supply of beer to anyone who adopted a dog from a shelter sponsored by a local animal rescue service. This campaign capitalized on an underreported situation and went viral to wide acclaim.
A power outage and Oreo cookies.
In 2013, there was a power outage during Super Bowl XLVII. The marketing gurus at
Oreo responded in real-time with a Twitter post with the message of "You can still dunk in the dark," showing a dark block with a dimly lit Oreo cookie. The post, understandably, went viral.
While you may sell industrial components instead of beer or cookies, these examples should spark ideas for your own use of timely Canadian news.
You Snooze, You Lose
All cliches aside, we really can't put enough emphasis on timing. You have to get out there first to create the most buzz.
By riding the momentum of a news story, your content can travel far and wide and possibly eclipse the event itself. Timing is crucial in this, but so are other factors. Let's review:
You have to get the jump not only on your competitors but on everyone else.
Someone in your industry could jump on the story with a unique spin and make you look like an also-ran. Again, do your research, but do it quickly and get your unique perspective, your spin, and your brand front and center for organic search.
Use the right channels
Go where your potential customers are. Be creative, but be smart. Leverage channels you maybe haven't used before. And don't forget to reach out to online publications, etc. to expand your reach.
Strategize and plan, plan, plan
Google news blocking Canada presents a once-in-a-lifetime opportunity to put your company at the head of the pack by providing a valuable resource. But it requires strategy and planning to get great content out there in real-time.

December is coming up fast, and you'll want to be ready. Start now to come out on top and get the professional guidance you need. Trust ThinkFuel to guide you to a successful marketing strategy implementation: Let's Talk, Contact Us Today!