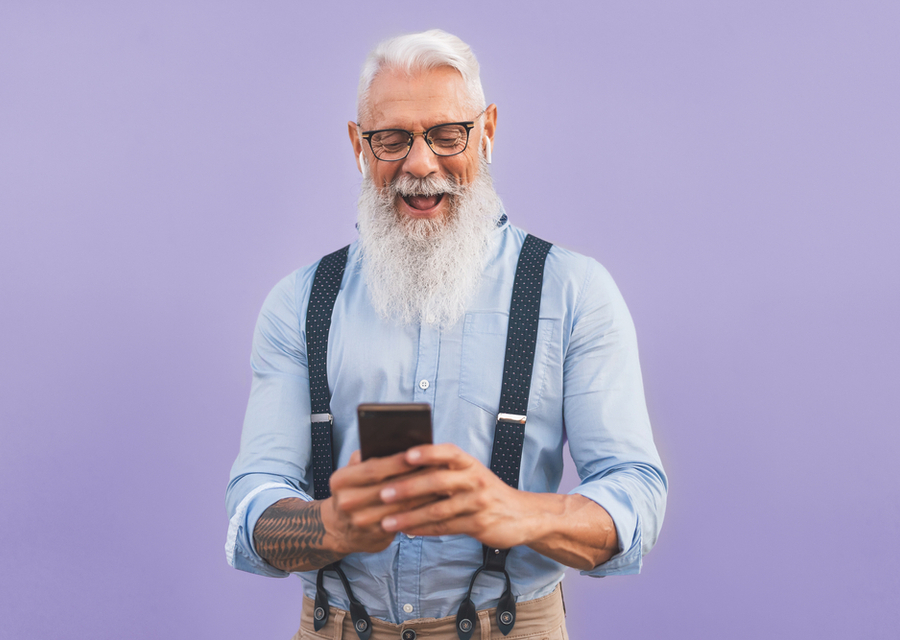 What do people say about your company?
When your customers talk to their friends and colleagues about the experience of working with your business, what do they say? Sure, you want them to talk about the products or services you provide, but chances are, lots of other companies provide similar services as you.
What makes you stand out?
If you can deliver great customer service, you will absolutely stand out. That's the kind of reputation management that can make all the difference in your competitive marketplace.
Quick Review: Why Is Customer Service So Important?
Business success is dependent on making customers happy.
The numbers are clear: happier customers spend more money, and they become loyal customers instead of one-time buyers. Check out some of these statistics:
The Harvard Business Review found that highly satisfied customers spend 140% more.
The authors of Marketing Metrics explain that a 2% increase in customer retention has the same value as reducing costs by 10%!
The Customer Happiness Institute states that 86% of consumers would pay more for a better customer service experience!
Customers expect to receive excellent service. The businesses in your target market have plenty of options to choose from, and excellent service is one of the most effective ways to set yourself apart from the competition.
Using the Flywheel Model for Customer Service
The flywheel model is quickly replacing the traditional sales funnel.
We've talked about the flywheel model in some of our previous posts (see: Delivering Value During the Marketing Process, and How to Increase Sales Velocity with a Flywheel), but those have focused on sales and marketing. Let's look at how your customer service team can use the flywheel as a framework for providing great service.
How the Flywheel Works
The flywheel features three different cycles, each with a different focus.
marketing>sales>service cycle
The attract>engage>delight cycle
The strangers>prospects>customers>promoters cycle
Keep in mind that because these are life cycles, they don't end with the last item in the list. They keep cycling back, again and again — creating a force of perpetual motion and endless growth!
Customer Service Strategies to Keep the Flywheel Moving
Customer service plays a big role in keeping the flywheel moving. Specifically, it's part of delighting the customer and transitioning them from customers to promoters.
There one thing that applies to all of these strategies? Value!
You have the chance to provide value to your customers when you interact with them. Your marketing team is providing value as they generate great leads through inbound marketing. Your sales team provides value as they nurture those leads and turn them into customers. And your customer service representatives provide value through their relationships with customers!
Provide Customer Service Skills Training to Your Reps
There are a few ways to do this. First, your onboarding process should include training on your company's values when it comes to customer support. Second, you should offer "refresher courses" periodically to help your long-term team members stay on brand and continue to develop as great customer service reps.
Offer Live Chat on Your Site
Live Chat is a growing support area! Consumers who use the live chat feature on your website are going to stick around longer AND feel more connected to your company. We talk a lot about building relationships with customers, and this is one of the earliest places where you can do this!
Prove to Your Customers That You Hear Them
Sometimes, things just go wrong. We wish that weren't the case, but it is! When things go wrong in a business exchange, one of the most important things to do is to simply listen. Make sure that the person or group that has been negatively impacted by the problem has a chance to share their experience and know for sure that you're going to do something about it.
Even before you jump to problem-solving, listen! Gather customer feedback and take it seriously. Nothing will make your customers write you off faster than if they try to communicate something and feel unheard.
Use Customer Service tools like HubSpot
HubSpot is an all-in-one marketing, sales, and service platform. It helps companies like yours grow by addressing each stage of the flywheel. At ThinkFuel, we help businesses like yours integrate HubSpot into their day-to-day operations to provide better value to customers through all parts of the process: marketing, sales, and service!
Want even more ideas? Check out our blog post that lists 7 ways to turn every interaction with customers into a fantastic experience!

When you're ready to implement the flywheel (or improve the one you're using), let's talk about how HubSpot can help! We can't wait to start working with you and your B2B company!