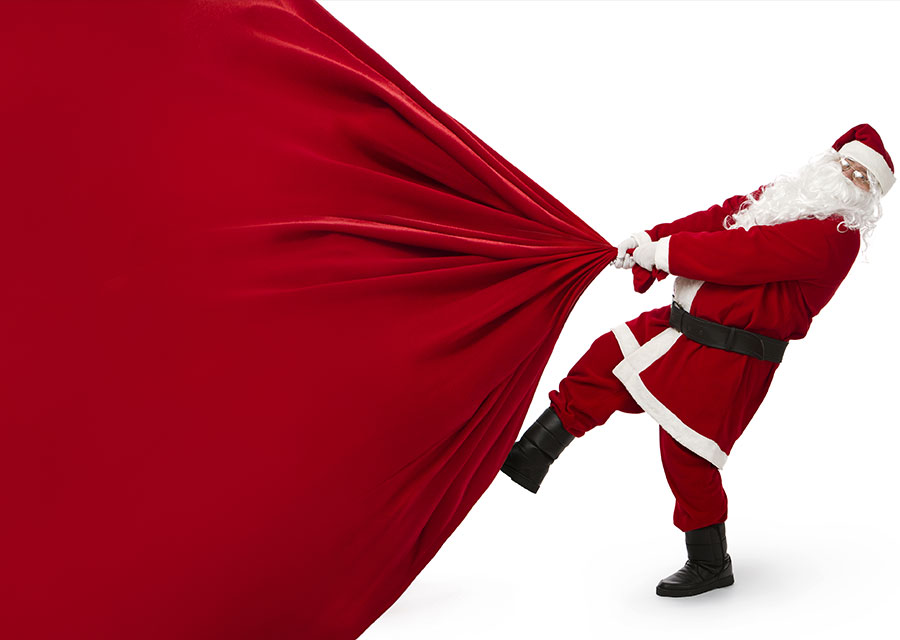 You might think Santa doesn't need any sales and marketing help; after all, he's Santa! He is recognized throughout the world, and his name needs no introduction. Years of Christmas lists, stories, songs, and parades have certainly helped. Not to mention a signature suit, sleigh, and flying reindeer!
However, even Santa and his elves could be more productive and customer-focused. Isn't it time that Santa embraced the digital age? You have to admit he's pretty old-fashioned.
Whether he implemented customer service, marketing, or sales programs and software, here are the three ways Santa would benefit from using HubSpot.
Making and checking lists would be effortless with customer relationship management tools
Santa has to review millions of lists a year. Could you imagine the time savings of an electronic database? A HubSpot CRM, customer relationship management tool, would undoubtedly benefit Santa and his elves.
With it, they could track all the boys and girls with a click of a button, and reports could easily tell the elves which kids are on the nice list and the naughty list.
No more handwritten lists for the elves to read through to learn what toys they need to make. With HubSpot's software, they could be updated on all toy-making and list activities in real-time.
Lists stored in the program would also free up space in Santa's workshop to make more toys and hire more elves, helping Santa's business to grow and thrive.
It would be easier than ever to reply to Christmas letters with marketing automation
What if every boy and girl sent a Christmas email to Santa instead of a letter? Or they simply clicked on a landing page. Depending on what they wrote or clicked on, Santa could set up several different email workflows to respond to them without having to write individual letters to everyone on his list.
He could also use email automation to remind them not to pout, cry or shout and be good throughout the year. Decreasing the amount of coal that Santa needed to purchase if it converted naughty kids to nice ones, and would be a considerable cost saving in postage.
And let's not forget social media possibilities. Appearing at a mall or in a parade would be simple to announce! Kids could ask Santa questions, follow Santa and stay connected all year long.
Child satisfaction and replacing broken toys would be streamlined with Service Hub
"How did you like your toys?"
The service hub feedback surveys would allow Santa to get feedback from kids and parents making sure there are no disappointed little boys and girls. And in the unlikely event one of those toys broke, a service ticket could be opened right away and Santa's elves can spring into action to make it right!
Compiling all the feedback and tickets in one spot means Santa and the team can be better prepared next Christmas!
The elf sales team would love the sales professional tool
Ever wonder how Santa makes money? He has one of the largest toy production and distribution centres in the world. The talented elves not only make toys all year round, but they sell their toys to other companies too. Christmas is one day a year but people buy toys all year long. Birthdays and other special occasions are Santa's bread and butter.
Being located in the north pole does have its drawbacks. HubSpot's sales professional tool would help with lead generation, to keep in touch with prospects that want to buy Santa's toys, and would also allow Santa's elves to have live chats and meetings with prospects online. Getting contracts signed quickly and easily no matter where the prospect lived.
A smooth-running sales team is crucial to Santa's business because if Santa went bankrupt, it would be catastrophic. The Christmas spirit would suffer and there would be millions of disappointed kids around the world. Eeek! If you are reading this Santa, feel free to give us a call.
Want to hear more about how HubSpot can help your business?
Get in touch with us today